Choko, Spring Onion and Cottage Cheese Fritters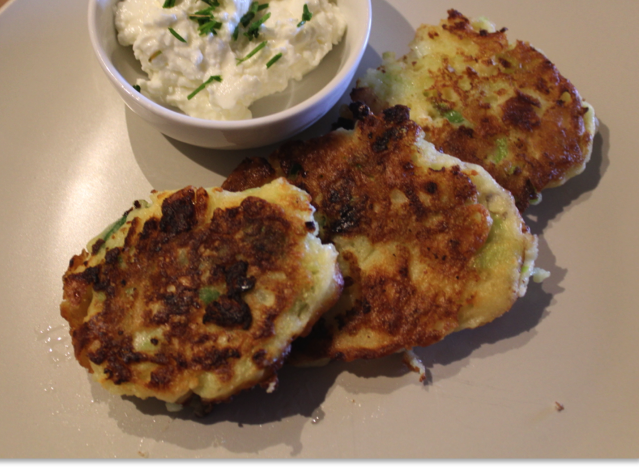 Contains gluten and dairy
Ingredients
250 g Cottage cheese
1 Choko (200-250 grams) coarsley Grated
2 individual scallions (spring onions), trimmed, finely chopped
2 medium eggs lightly beaten
2/3 cup of self-raising flour, (100g)
1 tbs canola oil (or other low salicylate)
2 teaspoons chives
INSTRUCTIONS
1
Place half the Cottage cheese in a bowl. Add choko, scallions (spring onions), eggs, chives,and flour. Stir until well combined. Season with salt.
2
Heat a large frying pan over medium heat. Add 1⁄2 tsp of the oil and swirl to cover base of pan. Form 4 fritters with 2 1/2 tbs of mixture each. Cook over medium heat for 2 mins on each side or until golden and cooked through. Transfer fritters to a warm platter, then repeat the process with remaining mixture to form a total of 12 fritters.
3
Serve the warm fritters with a dollop of extra cottage cheese on top and a small sprinkling of chives (or dill if suitable)
Variation
Swap choko for
Peeled Zuchinni – Moderate – contains salicylates
Zuchinni with Peel – Simpler – contains higher salicylates.
For Simpler approach only swap chives for 1 teaspoon of chopped dill (S)

Related Posts